Our self-esteem program is for anyone who feels they can benefit from some self-awareness and to release the negative messages, limiting beliefs and old programming. Our Positive Self-Esteem Program will take you through eleven steps to feeling good about yourself and your place in the world!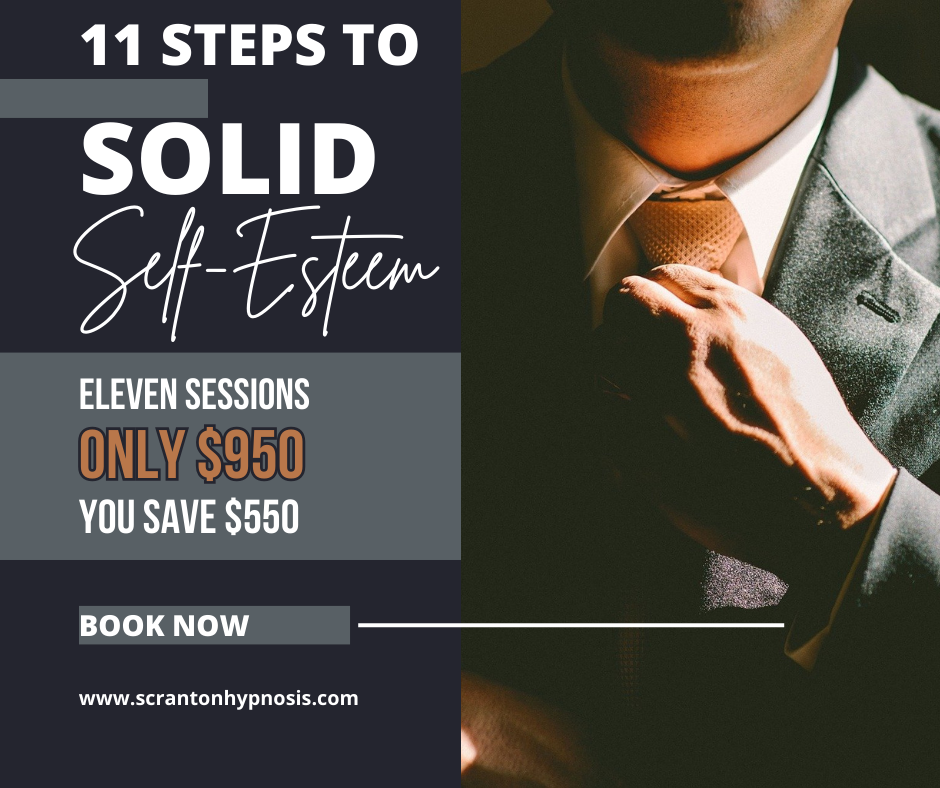 Our Amazing Program includes:
Session One: Building Self-Esteem
Session Two: Feeling Attractive
Session Three: Ending Self Blame
Session Four: Overcoming an Inferiority Complex
Session Five: Stop Comparing Yourself to Others
Session Six: Stop Seeking Approval
Session Seven: Overcome Insecurity
Session Eight: Self-Acceptance
Session Nine: Finding Your Identity
Session Ten: Putting Yourself First
Session Eleven: YES! You're Worth It!
Best of all you save $550 by purchasing the package!
You get so much for your investment in yourself!
About Self-Esteem
The American Psychological Association defines self-esteem as "the degree to which the qualities and characteristics contained in one's self-concept are perceived to be positive."
Self-esteem is how you feel about yourself, inside and out, encompassing what you think about and value in yourself and how you relate to others. In addition, it's related to how you feel others view, treat, and value you. This is why those in abusive situations or who have experienced trauma, particularly as children, are more likely to suffer from low self-esteem. Your old programming is automatic in nature because it is stored in your subconscious mind.
People with high self-esteem generally have more success at school and work, better social relationships, improved mental and physical health, and less anti-social behavior. These benefits persist from adolescence to adulthood and into old age.