2024 Training Programs
Our hypnosis training program provides you with a certification from The National Guild of Hypnotists. This ten-day training class is held in person in Honesdale, PA and I also hold another class online each year. The in-person training class is held the second Saturday of the month for ten consecutive months beginning in January of 2024. The classes are held in Honesdale, PA. The online classes are held the fourth Saturday of the month for ten consecutive months.
You sign up and pay for each class individually every month, so it's an affordable program! All ten classes are just $150 each and it's so easy to pay monthly….you just sign up for the appropriate session. You will be required to give a deposit of $200 before you begin your classes to hold your place in our program and for the books and materials you will receive. There is a wealth of information in this program and having the material to refer to will be quite valuable. The total cost will be $1,700. That is a wonderful price for this training and payments are easy.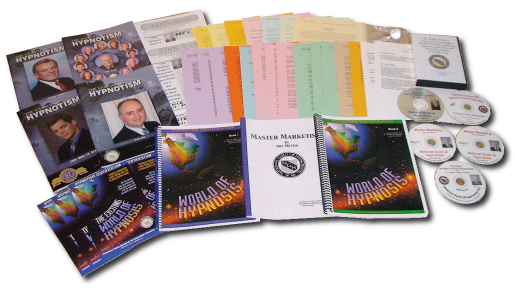 It is absolutely essential you attend all classes, complete the assignments, do a practical and written test in order to receive the certification. However, if you must absolutely miss an in-person class, you can likely make it up at an online class. That's a big benefit to attending in person.
You will actually learn to hypnotize yourself and others and all that you need to become a hypnotist or use it personally or professionally. Since I have been a professional hypnotist for many years, I give you practical advice and information that you will need to succeed!
If you attend in person, you will be practicing with your fellow classmates. If you attend online, we will utilize breakout rooms so everyone can practice in teams of two. Make sure to line up people to practice with: friends, family, co-workers and other students. The more you practice, the better you become!
My Format
I am providing hypnosis students with a full day session once per month for ten months. I know of many instructors that are using various scheduling methods to work with students of hypnosis. Even though this program requires ten months of your time, it also allows you to practice, gather thoughtful questions, gain experience and do your homework in a way that allows you to learn well. Make good use of your time.
As your instructor, I have a wealth of knowledge about hypnosis. But I also have a wealth of knowledge about technology and marketing. This is a great opportunity for you to use goal setting techniques to strategize and plan your utilization of this program. You can be assured that I will provide you with as much information and as many resources as I can. My goal is to help you succeed and grow.
Our Training Location
Transportation from NYC to Honesdale
There is a bus that goes from port authority in New York City to steps away from the building. If you are interested in training, this is a wonderful place to experience it! Visit the coachusa.com website for additional information. Depending on schedules, it may require you stay over Friday and Saturday night and return Sunday. Of course you can also drive.
Transportation from Philadelphia to Honesdale
There is a bus that goes from Philadelphia to Scranton, PA. After that you would either rent a car to get to Honesdale (about 40 minutes) or perhaps you can use an uber. You can find more information on https://martzbus.com.
Coming from some other location? Use our handy map above to find your way!